Inside this issue
---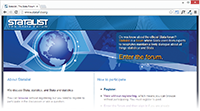 Statalist is a discussion group for discussing all things Stata, and it has proven to be a great resource for learning Stata since 1994. Because the focus is on discussion, it has also proven useful for advanced users.
On March 31, Statalist was moved from being an old-fashioned mailing list to being a modern, web-based forum ...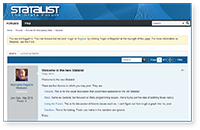 Statalist has now moved from its comfortable mailing-list format that it has worn the last 20 years to a new format. This should improve things tremendously because not only will we be able to transfer all the good things about Statalist, such as fantastic response and help from terrific listers, but now we will also be able to post graphs, data, equations, etc. ...
---
Okay, so that title is a bit unfair. We added xtologit and xtoprobit, but the truth is, there is no xtmlogit command. The good news is that you can still fit multinomial logit models to panel data ...
---

If you are already familiar with gsem, you probably wonder why there is no path diagram in the previous article ...
---

Updated for Stata 13, this book delves into new features, such as power and sample-size analysis using the power suite of features (specifically two-sample tests of means, as well as one-way, two-way, and repeated measures ANOVA) and effect-size computations using esize and estat esize. This edition also boasts a new chapter that gets you up and running with Stata's SEM Builder and sem and gsem ...

The fourth edition has been substantially revised based on new features from Stata 12 and Stata 13. The updated material has been streamlined while including new features in Stata ...

Speaking Stata Graphics is ideal for researchers who want to produce effective publication-quality graphs ...

One Hundred Nineteen Stata Tips provides concise and insightful notes about commands, features, and tricks that will give you a deeper understanding of Stata ...
---

Statistical Analysis of Human Growth and Development
This book covers a broad array of statistical techniques useful to researchers in the fields of human growth and development.

Quasi-Least Squares Regression is a great resource for graduate students and researchers interested in estimating population-averaged effects from longitudinal and clustered data ...
---

July 31-August 1, 2014
Come join us in historic Boston, home to Fenway Park and the Harvard Museum of Natural History, for two days of networking and Stata exploration. Don't miss this opportunity to connect with colleagues and fellow researchers as well as Stata developers.
A preliminary selection of community-contributed talks ...
---
Country
Date
Venue
Cost
Germany
June 13


(workshop June 12)

University of Hamburg
Hamburg, Germany
TBA
Nordic and Baltic
September 5
Aarhus University
Aarhus, Denmark
Free
UK
September 11-12
Cass Business School
London, UK
Both days:
£96 regular; £66 students
Single day:
£66 regular; £48 students
Portugal 14
September 19
Instituto Superior de
Economia e Gestão
Lisbon, Portugal
TBA
Italy
November 13-14


(workshop November 14)

Hotel NH Touring Milano
Milan, Italy
€95 meeting


€400 meeting + workshop; students 35% off
---
Regression Modeling Using Stata
Washington, DC
June 2, 2014

$695
Panel-Data Analysis Using Stata
Washington, DC
June 3-4, 2014

$1,295
Time-Series Analysis Using Stata
Washington, DC
June 5-6, 2014

$1,295
Using Stata Effectively
Washington, DC
June 23-24, 2014

$950
---
---
June-August 2014
ICPSR offers intensive three- and five-day workshops that will be of interest to the Stata user community—several of which are being taught by StataCorp statisticians ...
---
We will be exhibiting at several professional meetings and conferences throughout the year. Be sure to stop by and say "hi" or talk Stata or ask us technical questions. Stata developers will be there. Even better, we'll be giving away Stata goodies ...
---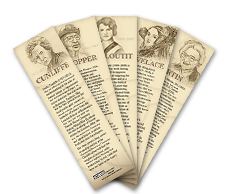 The next series of commemorative statistician bookmarks is now available.
Series 6 celebrates five prominent women in statistics and related fields.