NetCoursesTM
NetCourses are convenient web-based courses that teach you how to exploit the full power of Stata. Learn Stata from the comfort of your own home or office!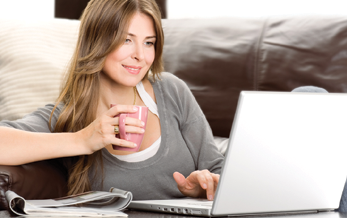 Learn how to effectively analyze survival data using Stata. We cover censoring, truncation, hazard rates, and survival functions. Topics include data preparation, descriptive statistics, life tables, Kaplan–Meier curves, and semiparametric (Cox) regression and parametric regression. Discover how to set the survival-time characteristics of your dataset just once and apply any of Stata's many estimators and statistics to those data.
Written for everyone who uses Stata, whether health researchers or social scientists.
Dates: June 13–August 1, 2014
Cost: $295
Don't forget our other courses!
Learn how to use all of Stata's tools and become a sophisticated Stata user. You will understand the Stata environment, how to import and export data from different formats, how Stata's intuitive syntax works, data management in Stata, matching and merging, how to analyze subgroups of data, how to reproduce your work and document it for publication and review, how to interact with the Stata community online, and more.
Videos, lectures, examples, and exercises combine to develop your Stata skills.
Dates: July 11–August 22, 2014
Cost: $95
Become an expert in organizing your work in Stata. Make the most of Stata's scripting language to improve your workflow and create concretely reproducible analyses. Learn how branching, looping, flow of control, and accessing saved estimation results can speed up your work and lead to more complete analyses. Learn bootstrapping and Monte Carlo simulations, too.
Dates: July 11–August 22, 2014
Cost: $150
Learn how to create and debug your own commands that are indistinguishable from the commands in Stata. You will be able to parse both standard and nonstandard Stata syntax using the intuitive syntax command, to manage and process stored results, to post your own stored results, to process by-groups, to create data management commands, to program your own maximum likelihood estimator, and more. In short, learn to create commands that act just like the commands that ship with Stata.
Dates: October 10–November 28, 2014
Cost: $175
Learn about univariate time-series analysis with an emphasis on the practical aspects most needed by practitioners and applied researchers. Written for a broad array of users, including economists, forecasters, financial analysts, managers, and anyone who wants to analyze time-series data. Become expert in handling date and date–time data; time-series operators; time-series graphics; basic forecasting methods; and ARIMA, ARMAX, and seasonal models.
We provide lecture material, detailed answers to the questions posted at the end of each lecture, and access to a discussion board on which you can post questions for other students and the course leader to answer.
Dates: October 10–November 28, 2014
Cost: $295
The dates above don't work for you? No problem! NetCourseNow allows you to set the time and work at your own pace as well. It also gives you a personal NetCourse instructor to guide you through the course. Visit our NetCourseNow page.