StataCorp's Author Support Program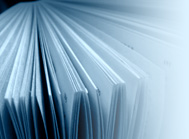 Are you writing a book that features Stata programs or output—or even Stata itself? Are you in the planning stages, do you already have a publisher, or are you about to go to press? Whatever the situation, we can help. And it all starts when you join our Author Support Program.
By the way, if you are an editor, learn about and join our Editor Support Program.
---
1. Join our Author Support Program
You can join even if your book is still in the planning stages.
Stata's Author Support Program is free and offers the following services:
Stata professionals will review your Stata code and output to ensure that it is efficient and reflects modern usage.


Stata production specialists will help you format Stata output (including graphs) to appear in your book.


Stata editors and statisticians will review and ensure the accuracy of Stata-related content.
When you join, we will assign a contact person to help you, whatever your needs.
---
2. Keep your contact person informed
Stay in touch, whether you are delayed, you have a problem, or the project is going smoothly. StataCorp often has resources or internal projects that can help you in ways you would never expect.
---
3. Tell your editor
If you have a publisher, let your editor there know that you are using our program. Before sending us anything that might be confidential, get your editor's permission.
Give your editor the name and email address of your Stata contact person.
---
4. Give us time to review the final draft before going to press
We can move quickly, but only if we have adequate warning. Please don't send us your final manuscript Friday afternoon with a note that final edits are due Monday morning.
The Author's Program is not a bureaucracy, not an approval process, and not a hurdle. You are responsible for your book; the program merely helps you meet your duties as author.
The best way to use the program is as you go. Send us drafts of chapters as you produce them and give us time to comment on your usage of Stata—and to alert you about upcoming changes to Stata that might affect your book.
The Author Support Program does not provide substantive review. The program focuses on Stata usage. If you wish, your editor can arrange substantive review by professionals at StataCorp.
---
5. Join
To join, complete our Author enrollment form. Have questions? Contact us.