Lisa Daniels and Nicholas Minot's An Introduction to Statistics and Data Analysis Using Stata is an excellent textbook for introducing statistics, research methods, and Stata to undergraduate students in social sciences, behavioral sciences, business, and similar disciplines.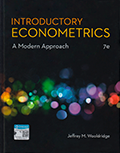 Jeffrey Wooldridge's Introductory Econometrics: A Modern Approach, Seventh Edition lives up to its subtitle in its choice of topics and its treatment of standard material.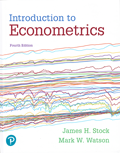 James Stock's and Mark Watson's Introduction to Econometrics, Fourth Edition provides an outstanding introduction to econometrics. They use the principle that "interesting applications must motivate the theory and the theory must match the applications" to write a rigorous text that makes you want to keep reading to find out how the story ends.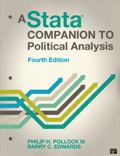 Philip H. Pollock's A Stata Companion to Political Analysis, Fourth Edition is an excellent guide, whether you are taking your first political science course or teaching one. The thorough examples show how to complete each task with Stata while giving firsthand experience in political research.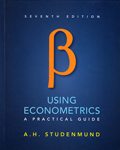 A.H. Studenmund's Using Econometrics: A Practical Guide, Seventh Edition provides an introduction to econometrics at the undergraduate level, distinguishing itself from others at this level by extensively covering model specification.