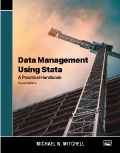 Michael N. Mitchell's Data Management Using Stata: A Practical Handbook, Second Edition comprehensively covers data management tasks, from those a beginning statistician would need to those hard-to-verbalize tasks that can confound an experienced user. Mitchell does this all in simple language with illustrative examples.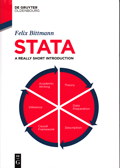 Felix Bittmann's Stata: A Really Short Introduction is a quick guide to performing data analysis in Stata. With just enough detail for a beginner, Bittmann teaches readers how to use Stata for every step of a research project, from importing data to reporting results.


Lisa Daniels and Nicholas Minot's An Introduction to Statistics and Data Analysis Using Stata is an excellent textbook for introducing statistics, research methods, and Stata to undergraduate students in social sciences, behavioral sciences, business, and similar disciplines.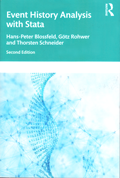 Hans-Peter Blossfeld, Götz Rohwer, and Thorsten Schneider's Event History Analysis with Stata, Second Edition presents survival analysis from a social science perspective.