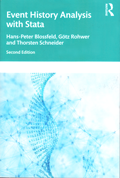 Hans-Peter Blossfeld, Götz Rohwer, and Thorsten Schneider's Event History Analysis with Stata, Second Edition presents survival analysis from a social science perspective.


Lisa Daniels and Nicholas Minot's An Introduction to Statistics and Data Analysis Using Stata is an excellent textbook for introducing statistics, research methods, and Stata to undergraduate students in social sciences, behavioral sciences, business, and similar disciplines.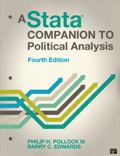 Philip H. Pollock's A Stata Companion to Political Analysis, Fourth Edition is an excellent guide, whether you are taking your first political science course or teaching one. The thorough examples show how to complete each task with Stata while giving firsthand experience in political research.