2014 Nordic and Baltic Stata Users Group meeting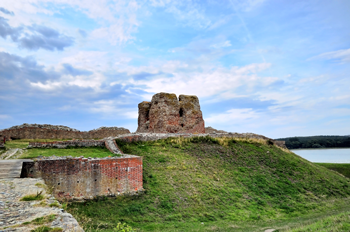 Castle Kalo, Aarhus, Denmark
Announcement and call for presentations
The 2014 Nordic and Baltic Stata Conference will be held at the Department of Political Science at Aarhus University on Friday, September 5. The conference is open to everyone interested in the use or development of Stata.
StataCorp will be represented, and there will be the usual "Wishes and grumbles" session at which you may air your thoughts to Stata developers. Attendees from StataCorp will include William Gould, founder and president of Stata.
Submission guidelines
Please email your abstract to Kim Mannemar Sønderskov by July 31, 2014, if you are interested in giving a presentation. Indicate whether you want to give
a 20-minute talk (followed by a 10-minute discussion);
a 10-minute talk (followed by a 5-minute discussion); or
some other kind of presentation.
Presentations could focus on any topic of interest, including but not limited to
using Stata for modeling and analysis;
user-written Stata programs;
using Stata to import and manage data;
using Stata for graphics;
teaching Stata;
teaching statistics with Stata; or
software comparisons.
The meeting is intended for general Stata users, and no special statistical background is required of presenters or attendees. The scientific committee looks forward to hearing from you.
Registration
To register for the meeting, please send an email to info@metrika.se containing your name, affiliation, and contact details.
Organizers
Scientific committee:
Kim Mannemar Sønderskov
Department of Political Science, Aarhus University
Peter Hedström
Institute for Futures Studies, Stockholm

Svend Juul
Department of Public Health, Aarhus University
Logistics organizers
The meeting is jointly organized by the Department of Political Science, Aarhus University, and Metrika Consulting.
Metrika is the distributor of Stata in the Nordic and Baltic regions. For further information, contact Metrika.
View the proceedings of previous Stata Users Group meetings.