Featured titles

Simona Boffelli and Giovanni Urga's Financial Econometrics Using Stata provides an excellent introduction to time-series analysis and how to do it in Stata for financial economists. Aimed at researchers, graduate students, and industry practitioners, this book introduces readers to widely used methods, shows them how to perform these methods in Stata, and illustrates how to interpret the results.


Christopher F. Baum's An Introduction to Stata Programming, Second Edition, is a great reference for anyone who wants to learn Stata programming.


Michael N. Mitchell's Stata for the Behavioral Sciences is the ideal reference for researchers using Stata to fit ANOVA models and other models commonly applied to behavioral science data. Drawing on his education in psychology and his experience in consulting, Mitchell uses terminology and examples familiar to the reader as he demonstrates how to fit a variety of models, how to interpret results, how to understand simple and interaction effects, and how to explore results graphically.


Sharon Lawner Weinberg and Sarah Knapp Abramowitz's Statistics Using Stata: An Integrative Approach is an introductory text that seeks not only to teach statistical principles but also to give students hands-on experience applying those principles using Stata. Throughout the text, the introduction of new statistical concepts is often accompanied by a real-world example using Stata.


Arul Earnest's Essentials of a Successful Biostatistical Collaboration is a unique approach to a biostatistics text in that the focus is not purely on study design and statistical analyses. While these topics are certainly discussed, equal attention is given to topics such as planning, project management, and effective communication that are important for any biostatistician who is collaborating with a research team.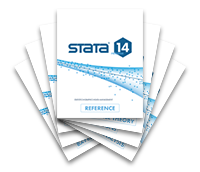 Every installation of Stata includes all the documentation in PDF format. Stata's documentation consists of over 12,000 pages detailing each feature in Stata, including the methods and formulas and fully worked examples.
Overview >>
Stata Journal

Subscribe to the Stata Journal to receive articles about statistics and Stata, reviews of books, tips on Stata programming, and new commands.
View the latest table of contents.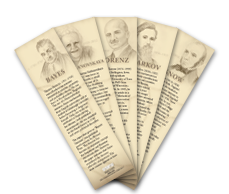 New series: Thomas Bayes, Vera Nikolaevna Kublanovskaya, Max Otto Lorenz, Andrey Markov, and John Snow