Stata 13 documentation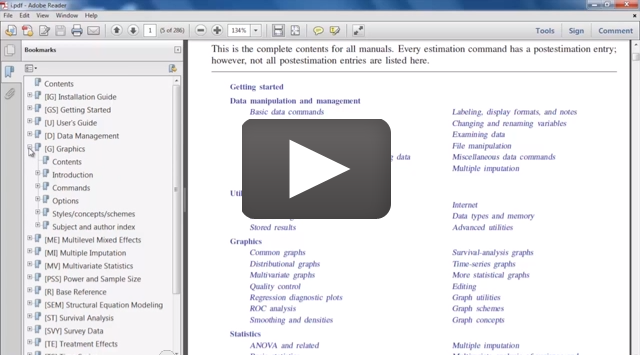 Every copy of Stata comes with complete PDF documentation, consisting of 20 manuals with over 11,000 pages:
Stata's PDF documentation features seamless navigation within and across entries for every command and function, thousands of worked examples, methods and formulas, references, subject-specific glossaries, vignettes, and more.
View the sample entries below and follow the links in them to explore the complete online documentation set.
Or, explore the complete manuals above.
See New in Stata 13 for more about what was added in Stata 13.