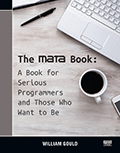 William Gould's The Mata Book: A Book for Serious Programmers and Those Who Want to Be is the book that Stata programmers have been waiting for. Mata is a serious programming language for developing small- and large-scale projects and for adding features to Stata.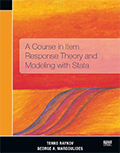 Tenko Raykov and George A. Marcoulides' A Course in Item Response Theory and Modeling with Stata is a comprehensive introduction to the concepts of item response theory (IRT) that includes numerous examples using Stata's powerful suite of IRT commands.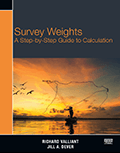 Richard Valliant and Jill A. Dever's Survey Weights: A Step-by-step Guide to Calculation is an excellent reference for survey data analysts and researchers. This book details the reasons for weighting and shows how to perform different weight-adjustment methods in Stata.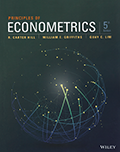 R. Carter Hill, William E. Griffiths, and Guay C. Lim's Principles of Econometrics, Fifth Edition is an introductory book for undergraduate econometrics. This book exemplifies learning by doing and gets the reader working through examples as fast as possible with a minimum of theory.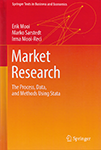 Erik Mooi, Marko Sarstedt, and Irma Mooi-Reci's Market Research: The Process, Data, and Methods Using Stata is an easy-to-follow guide to performing market research. The authors walk readers through the entire market research process, including identification of a research question, data collection, analysis, and reporting results.