Last updated: 21 July 2010

2010 Stata Conference Boston
15–16 July 2010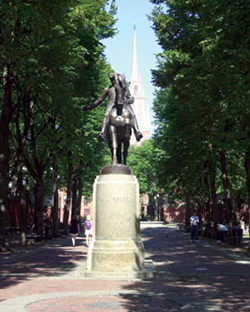 Omni Parker House
60 School Street
Boston, MA 02108
Proceedings
---
Regression for nonnegative skewed dependent variables
Austin Nichols
Urban Institute
Margins and the Tao of interaction
Phil Ender
UCLA Statistical Consulting Group
To the vector belong the spoils: Circular statistics in Stata
Nicholas J. Cox
Durham University
System for formatting tables
John Gallup
Portland State University
Hunting for genes with longitudinal phenotype data using Stata
Chuck Huber
Texas A&M Health Science Center School of Rural Public Health
Bayesian bivariate diagnostic meta-analysis via R-INLA
Ben Adarkwa Dwamena
University of Michigan and VA Ann Arbor Healthcare Systems
Bivariate generalized mixed modeling is currently recommended for joint meta-analysis of diagnostic test sensitivity and specificity. Estimation is commonly performed using frequentist likelihood-based techniques assuming bivariate, normally distribute d, correlated logit transformations of sensitivity and specificity. These estimation techniques are fraught with nonconvergence and invalid confidence intervals and correlation parameters, especially with sparse data. Bayesian approaches, though likely to surmount these and other problems, have not previously been applied. Recently, integrated nested Laplacian approximation (INLA) has been developed as a computationally fast, deterministic alternative to Markov chain Monte Carlo (MCMC)-based Bayesian m odeling, and an R interface to the C-based INLA program has been applied to diagnostic meta-analysis. In this presentation, I show how to easily interface R-INLA estimation with data preprocessing and postprocessing within Stata. A user-written ado-file allows user-friendly application of INLA by Stata users.
Storing, analyzing, and presenting Stata output
Julian Reif
University of Chicago
An efficient data envelopment analysis with a large dataset in Stata
Choonjoo Lee
Korea National Defense University
Competing-risks regression in Stata 11
Roberto G. Gutierrez
StataCorp
Structural equation models with latent variables
Stas Kolenikov
University of Missouri
Multiple imputation using Stata's mi command
Yulia Marchenko
StataCorp
CEM: Coarsened exact matching in Stata
Matthew Blackwell
Harvard University
Evaluating one-way and two-way cluster–robust covariance matrix estimates
Christopher F. Baum
Boston College
Bootstrap LM test for the Box–Cox tobit model
David Vincent
Hewlett-Packard
Teaching a statistical program in emergency medicine research rotations: Command-driven or click-driven?
Muhammad Waseem
Lincoln Medical and Mental Health Center
Scientific organizers
Christopher F. Baum, (chair) Boston College

Elizabeth Allred, Harvard School of Public Health

Amresh Hanchate, Boston University

Marcello Pagano, Harvard School of Public Health
Logistics organizers
Chris Farrar, StataCorp

Gretchen Farrar, StataCorp

Sarah Marrs, StataCorp