Last updated: 27 September 2007

2007 UK Stata Users Group meeting
10–11 September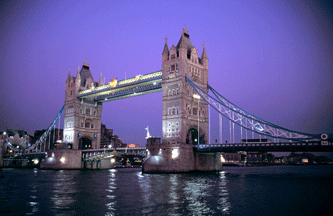 Centre for Econometric Analysis
Cass Business School
106 Bunhill Row
London EC1 8TZ
United Kingdom
Proceedings
---
Robust confidence intervals for Hodges–Lehmann median difference
Roger Newson
Imperial College
Translating the S-Plus Least Angle Regression package to Mata
Adrian Mander
MRC Human Nutrition Research
In an attempt to learn Mata I have translated the LARS package, written for R by Trevor Hastie and Brad Efron, into Mata. The LARS package is an efficient implementation of an entire lasso sequence with the cost of a single least-squares estimation. Mata and R/S+ are incredibly similar in terms of syntax and on the whole can be translated by altering the syntax "wording", however, there was the occasional need for additional functions. It is certainly not the best approach to learning a new language. I shall describe the new Stata command and apply this approach to model selection to some nutrition data.
Performing Bayesian analysis in Stata using WinBUGS
Tom Palmer
Department of Health Sciences, Leicester University
A brief introduction to genetic epidemiology using Stata
Neil Shephard
University of Sheffield
An overview of using Stata to perform candidate gene association analysis will be presented. Areas covered will include data manipulation, Hardy–Weinberg equilibrium, calculating and plotting linkage disequilibrium, estimating haplotypes, and interfacing with external programs.
Usefulness and estimation of proportionality constraints
Maarten Buis
Department of Social Research Methodology, Vrije Universiteit Amsterdam
Dynamic probit models for panel data: A comparison of three methods of estimation
Alfonso Miranda
Department of Economics, Keele University
metamiss: Meta-analysis with missing data
Ian White
MRC Biostatistics Unit, Cambridge
A simulation-based sensitivity for matching estimators
Tommaso Nannicini
Universidad Carlos III de Madrid
The advantages of using macros with loops
Shuk-Li Man
Center for Sexual Health and HIV Research, University College London
Regression-based inequality decomposition
Carlo Fiorio
Department of Economic Scieces, Universita degli Studi di Milano
Stephen P. Jenkins
Institute for Social and Economic Research, University of Essex
Adolists: A New Concept for Stata
Ben Jann
ETH Zürich
Creating self-validating datasets
Bill Rising
StataCorp
Clustered standard errors in Stata
Austin Nichols
Urban Institute
Quantiles, L-moments, and modes: Bringing order to descriptive statistics
Nick Cox
Department of Geography, Durham University
Extreme values and "robust" analysis of distributions
Philippe Van Kerm
CEPS/INSTEAD, G.-D. Luxembourg
Advanced graph editing
Vince Wiggins
StataCorp
We will take a quick tour of the graph editor, covering the basic concepts: adding text, lines, and markers; changing the defaults for added objects; changing properties; working quickly by combining the contextual toolbars with the more object dialogs; and using the object browser effectively. Leveraging these concepts, we'll discuss how and when to use the grid editor and techniques for combined and by-graphs. Finally,we will look at some tricks and features that aren't apparent at first blush.
Instrumental variables: Overview and advances
Kit Baum
Boston College
A new architecture for handling multiply imputed data in Stata
Patrick Royston
MRC Clinical Trials Unit, London
Scientific organizers
Tim Collier, London School of Hygiene & Tropical Medicine

Stephen Jenkins, University of Essex
Logistics organizers
Timberlake Consultants, the official distributor of Stata in the United Kingdom, Brazil, Ireland, Poland, Portugal, and Spain.