Find your postestimation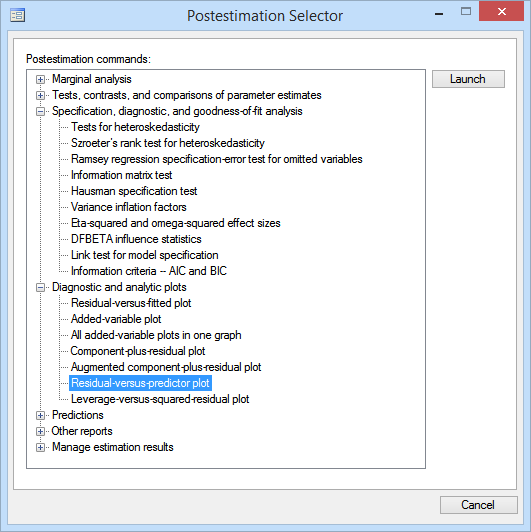 Did you see the Postestimation Selector? You have got to try it. Bring up this little window, and, as you fit models, Stata will show the postestimation statistics, tests, and predictions that you could use right now. Fit a linear regression and one list appears. Fit a logistic regression and another list appears. There's overlap in the lists, of course, but each is tailored to the estimator you used and options you specified. It's useful for teaching, but it's even better in the hands of professionals. Stata has so many postestimation features that too often researchers didn't realize Stata had one they needed.
Read even more about the Postestimation Selector.