Last updated: 9 October 2009

2009 UK Stata Users Group meeting
10–11 September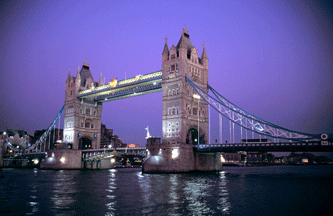 Centre for Econometric Analysis
Cass Business School
106 Bunhill Row
London EC1 8TZ
United Kingdom
Proceedings
---
Selection endogenous dummy ordered probit, and selection endogenous dummy dynamic ordered probit models
Massimiliano Bratti
University of Milan
Alfonso Miranda
Institute of Education, University of London
Robust principal component analysis in Stata
Vincenzo Verardi
University of Brussels and University of Namur
Three models for combining information from causal indicators
Maarten Buis
University of Tuebingen
To the vector belong the spoils: Circular statistics in Stata
Nicholas J. Cox
Durham University
Circular statistics are needed when one or more variables have outcome space in the circle, which is for example true for data measured with reference to compass, clock, or calendar. Applications abound in the earth and environmental sciences, not to mention economic and medical fields well represented among Stata users and other disciplines such as music. Previous talks on circular statistics were given to the UK Stata Users Group meetings in 1997 and 2004. This update will survey the field with special reference to recently revised or newly written programs for graphics, summary, testing, and modeling.
Exporting and importing Stata genotype data to and from PHASE and HaploView
Chuck Huber
Texas A&M University
Improving the output capabilities of Stata with Open Document Format xml
Adam Jacobs
Dianthus Medical Limited, London
The economics of Statalist exchanges
Martin Weiss
University of Tuebingen
Summarizing the results of simulation studies
Ian White
MRC Biostatistics Unit, Cambridge University
Rating scale analysis
Michael Glencross
Community Agency for Social Enquiry, Johannesburg
Funnel plots for institutional comparisons
Rosa Gini
Regional Agency for Public Health of Tuscany
Sylvia Forni
Regional Agency for Public Health of Tuscany
Decomposition of inequality change into pro-poor growth and mobility components: dsginideco
Stephen P. Jenkins
University of Essex
Philippe Van Kerm
CEPS/INSTEAD, Luxembourg
Education inequality in Latin America and the Caribbean: A socioeconomic gradients analysis using Stata
Roy Costilla
LLECE/UNESCO, Santiago
Multiple-imputation analysis using Stata's new mi command
Yulia Marchenko
StataCorp
Contour enhanced funnel plots for meta-analysis
Tom Palmer
University of Bristol
Homoskedastic adjustment inflation factors in model selection
Roger B. Newson
Imperial College, London
Implementing econometric estimators with Mata
Christopher F. Baum
Boston College
Mark E. Schaffer
Heriot-Watt University
Flexible parametric alternatives to the Cox model
Paul Lambert
University of Leicester
Patrick Royston
MRC Clinical Trials Unit, London
Recent developments in output processing
Ben Jann
ETH, Zurich
Scientific organizers
Roger Newson, Imperial College London

Stephen Jenkins, University of Essex
Logistics organizers
Timberlake Consultants, the official distributor of Stata in the United Kingdom, Brazil, Ireland, Poland, Portugal, and Spain.