Stata for Mac
Stata for Mac includes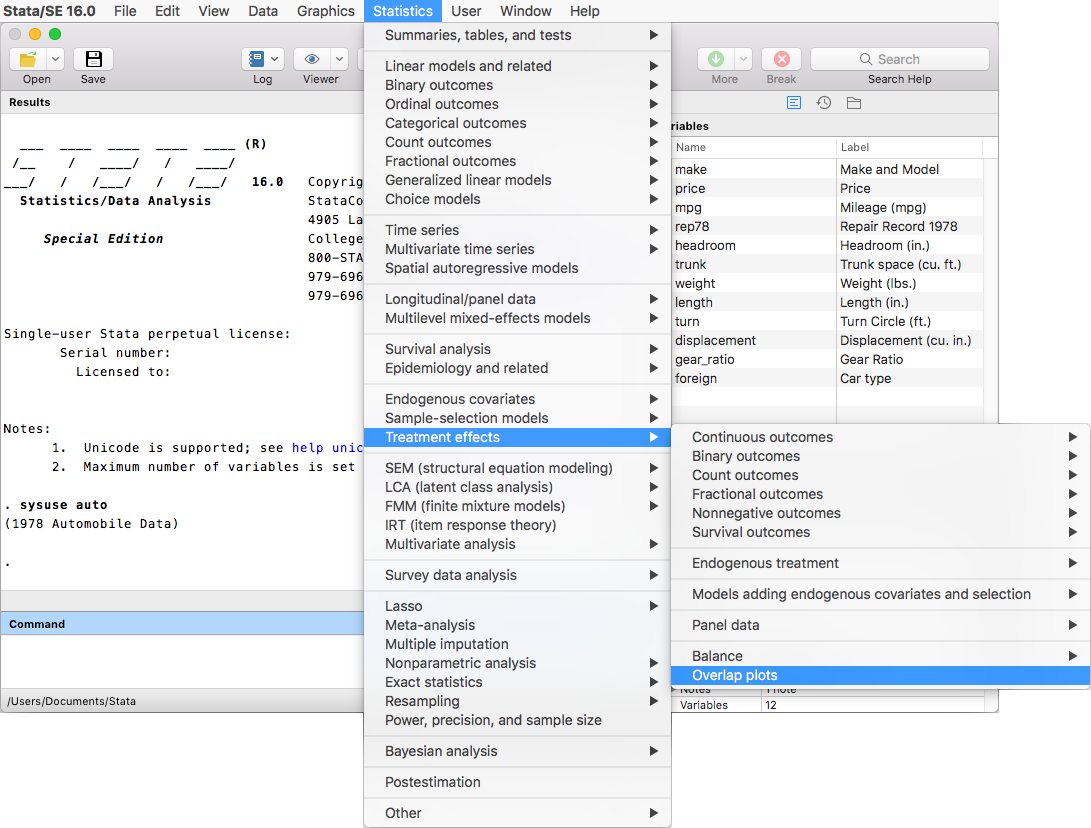 Stata for Mac comes in three flavors:
Stata/MP
Stata/SE
Stata/IC
For details, see Which Stata is right for me?
Frequently Asked Questions
Is Stata compatible with macOS Catalina?
Yes. Please make sure you are running the latest update of Stata 16.
What is the minimum operating system requirement for Stata?
Stata for Mac requires macOS 10.11 or newer.
Can I trade datasets with my friends who use Stata for Windows?
Yes. A Stata dataset created on a Mac can be used, without translation, on any computer running Stata and vice versa. The same goes for graphs, programs, and any other file Stata uses or produces.
Can my copy of Stata run on both my Mac desktop and Windows laptop?
Yes. Stata licenses are not platform specific so you can use your license to install Stata on any of the supported platforms.