2015 Italian Stata Users Group meeting
12 November 2015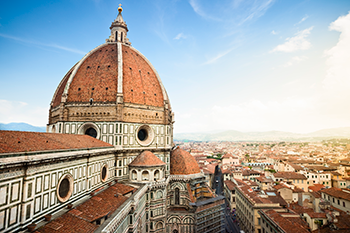 Hotel Brunelleschi
Piazza S. Elisabetta, 3
50122 Florence Italy
Proceedings
---
Social network analysis in Stata
Thomas Grund
University College Dublin
Permettere ad utenti non esperti di eseguire procedure di Stata complesse
Simone Bartolacci
Mirko Monnini
Matilde Razzanelli
Roberto Berni
Rosa Gini
Regional Department of Health of Tuscany
Design of factorial survey experiments in Stata
Maurizio Pisati
Livia Ridolfi
University of Milan-Bicocca
Quantitative and qualitative anlaysis
Normand Péladeau
Provalis Research
Assessment of proportional hazards assumpion: Restricted mean difference as a potential alternative to the hazard ration for the analysis of time-to-event endpoint on aggregate data
Francesca Ghilotti
University of Milan-Bicocca
Generazione de grandi quantità di tabelle e grafici in formato standard per pubblicazioni cartacee
Rosa Gini
Matilde Razzanelli
Mirko Monnini
Cristina Orsini
Elena Marchini
Simone Bartolacci
Roberto Berni
Regional Department of Health of Tuscany
La valutazione del personale nella P.A. ME.TRO: Applicativo di network analysis della performance relazionale
Angelo Magliocco
Claudio Voci
Giacomo Baisi
Filippo Franchini
University Hospital of Modena
Advanced treatment estimation using Stata
David Drukker
StataCorp
Wishes and grumbles
David Drukker
StataCorp
StataCorp staff will be happy to receive wishes for developments in Stata and almost as happy to receive grumbles about the software.
Scientific organizers
Una-Louise Bell, TStat S.r.l.
tstat@tstat.it

Rino Bellocco, Karolinska Institutet
rino.bellocco@mep.ki.se

Giovanni Capelli, Università degli Studi di Cassino
g.capelli@unicas.it

Marcello Pagano, Harvard School of Public Health
pagano@biostat.harvard.edu

Maurizio Pisati, Università degli Studi di Milano–Bicocca
maurizio.pisati@unimib.it
Logistics organizers
TStat S.r.l, the official distributor of Stata in Italy.