2012 Chinese Stata Users Group meeting
Friday, 8 June 2012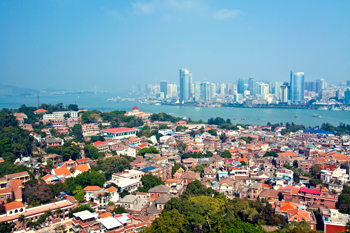 Xiamen University
No. 422, Siming South Road
Xiamen, Fujian Province
China, 361005
Original meeting announcement
---
The 2012 Chinese Stata Users Group meeting will be held at Xiamen University in Xiamen, China, on June 8.
This is an exciting opportunity for Stata users to gather and share their Stata experiences. Users of all levels and from all disciplines are welcome to attend. Two professors of great renown will deliver the keynote speeches at this year's event.
Professor Zhao Xiliang from Xiamen University will discuss hierarchical data-processing methods, using CHNS data in his examples.
Professor Li Chuntao from Zhongnan University of Economics and Law will present an effective way to use string functions and the post command to collect complex data.
Logistics organizers
TurnTech China
Beijing Tianyan Rongzhi Software Co., Ltd.
www.sciencesoftware.com.cn