Stata Conference Chicago 2011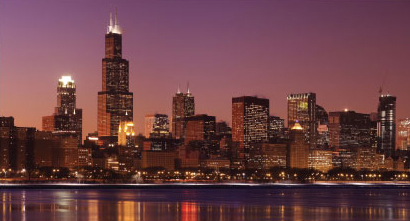 Announcement
The Stata Conference 2011 will be held at the University of Chicago Graduate School of Business's Gleacher Center. The Gleacher Center is located downtown on the bank of the Chicago River, just steps from Michigan Avenue and within walking distance of most downtown attractions.
The Stata Conference is enjoyable and rewarding for Stata users at all levels and from all disciplines. This year's program will consist of a mixture of user presentations, longer talks by invited presenters, and talks by StataCorp developers. In addition, the program will include the ever-popular "Wishes and grumbles" session in which users have an opportunity to share their comments and suggestions directly with developers from StataCorp.
Presentations from StataCorp include the following:
Mata, the missing manual
William W. Gould, President
Mata is Stata's matrix programming language. StataCorp provides detailed documentation on it, but so far has failed to give users—and especially users who add new features to Stata—any guidance in when and how to use the language. In this talk, I provide what has been missing. In practical ways, I show how to include Mata code in Stata ado-files, reveal when to include Mata code and when not to, and provide an introduction to the broad concepts of Mata—the concepts that will make the Mata Reference Manual approachable.
Filtering and decomposing time series in Stata
David M. Drukker, Director of Econometrics
In this talk, I provide an introduction to methods for filtering and decomposing time series and I show how to implement them in Stata. I provide an underlying framework for understanding and comparing the different methods. I also present a framework for interpreting the parameters.
Estimating treatment effects by matching
David M. Drukker, Director of Econometrics
In this talk, I provide an introduction to estimating the effect of a treatment using the matching-on-covariates estimator derived by Abadie and Imbens (2006, Econometrica 74: 235–267) and discussed by Abadie, et al. (2004, Stata Journal 4: 290–311). I also provide an introduction to the potential outcome model that underlies this estimator, give some intuition for how the standard errors are estimated, and discuss what happens when this estimator is used to match on previously estimated propensity scores.
Graphics tricks for models
Bill Rising, Director of Educational Services
Visualizing interactions and response surfaces can be difficult. In this talk, I will show how to do the former by graphing adjusted means and the latter by showing how to roll together contour plots. I will demonstrate this for both linear and nonlinear models.
Accommodations
Rooms at the InterContinental Chicago Magnificent Mile are available at the discounted rate of $179 per night. For reservations, call 800-628-2112 and identify yourself as a guest with StataCorp LP, or reserve your room online. Please make your reservation by Monday, June 13, 2011, to receive the discounted rate.
Hotel details
InterContinental Chicago Magnificent Mile
505 North Michigan Avenue
Chicago, IL 60611
www.icchicagohotel.com
800-628-2112
Registration
Can't wait to reserve your seat? Register now!
Organizers
Scientific committee: