VitalSource eBooks are read using the Bookshelf® platform. Bookshelf is free and allows you to access your Stata Press eBook from your computer, smartphone, tablet, or eReader.
How to access your eBook
1) Visit Bookshelf online to sign in or create an account.
2) Once logged in, click redeem in the upper right corner. Enter your eBook code. Your eBook code will be in your order confirmation email under the eBook's title.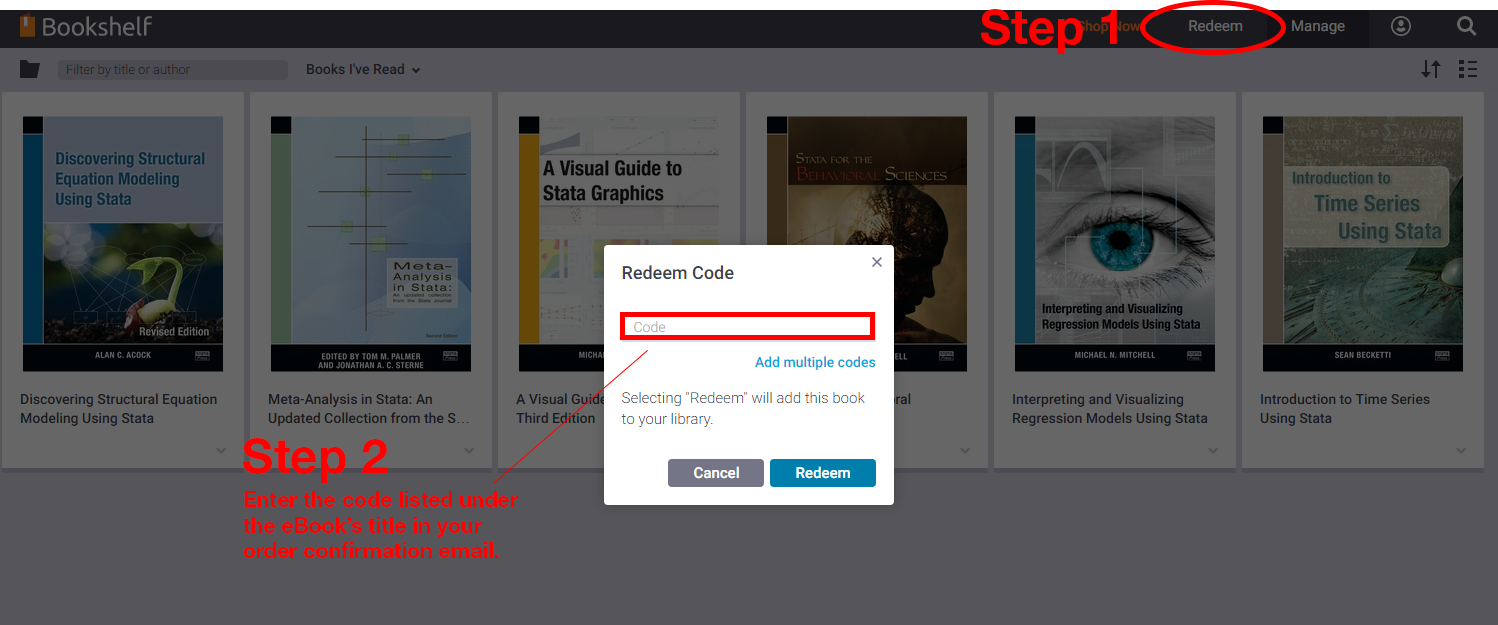 3) The eBook will be added to your library. You may then download Bookshelf on other devices and sync your library to view the eBook.
Bookshelf is available on the following:
Bookshelf allows you to have 2 computers and 2 mobile devices activated at any given time.
Learn more about VitalSource Bookshelf »