StataCorp offers exciting opportunities for summer interns.
Intern salary is commensurate with skills and experience.
Internships are full-time positions, but work schedules can accommodate summer courses.
StataCorp LLC is an Affirmative Action Employer — Minorities/Females/Vet/Disability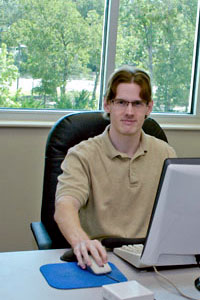 Stata has a very collegial and pragmatic environment that fosters creativity and productivity. When I interned at Stata, I learned how to effectively design statistical programs in my development tasks. I also learned how to effectively communicate in my customer support tasks and in my interactions with co-workers. These valuable skills were useful as I began research for my dissertation, as I completed my thesis, and as I continued on into industry.
— Charles Lindsey
Senior Statistician and Software Developer