This page contains only historical information and is not about the current release of Stata. Please see our Stata 14 page for information on the current version of Stata.
Highlights
Organize any kind of file (do-files, ado-files, datasets, raw files, etc.) into a hierarchical list for quick access
Manage hundreds, even thousands, of files per project
Manage multiple projects
Create groups in the project to categorize files
Click to

Open datasets
Display saved graphs
Open do-files in the Do-file Editor

Rename files from the Project Manager
Filter on filenames
Search for a file using a keyword
Manage portable projects
Use relative or absolute paths
Show me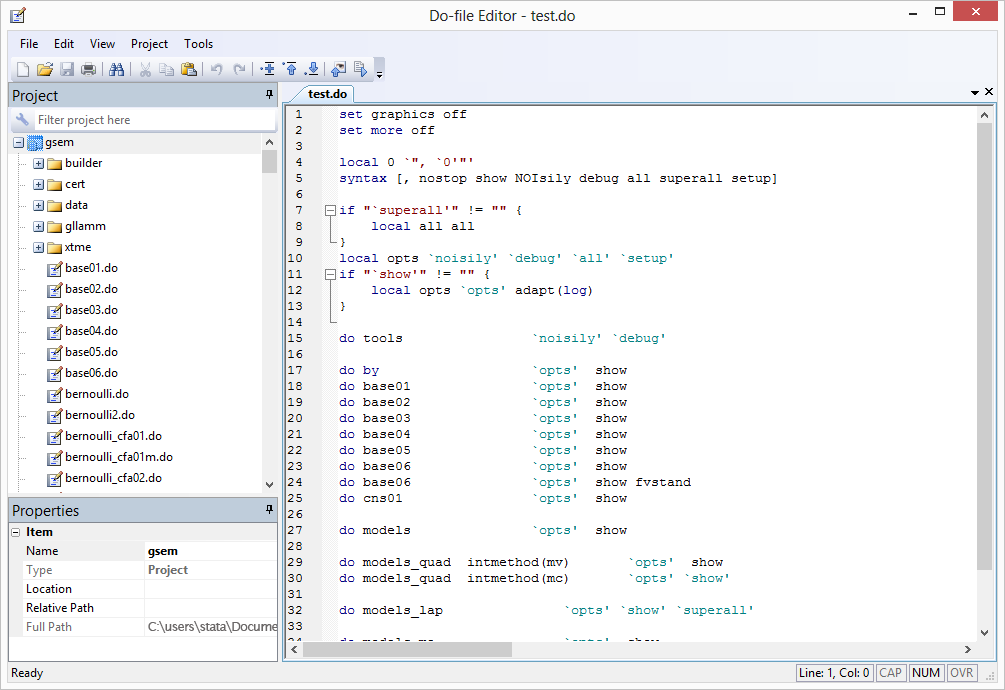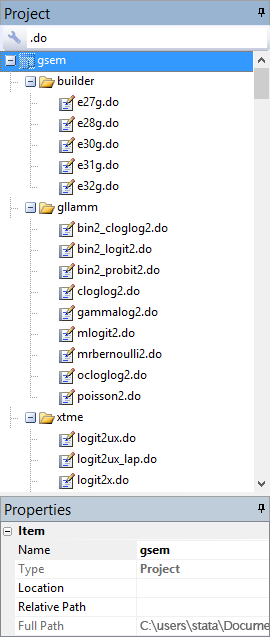 See the manual.
See New in Stata 14 for more about what was added in Stata 14.