This page contains only historical information and is not about the current release of Stata. Please see our Stata 14 page for information on the current version of Stata.
Order Stata
Installation Qualification
Installation Qualification (IQ) is provided by a tool you can download for free. The Installation Qualification Tool produces a report suitable for submission to regulatory agencies, such as the FDA, verifying that Stata has been installed properly. The report can be printed or saved as a PDF.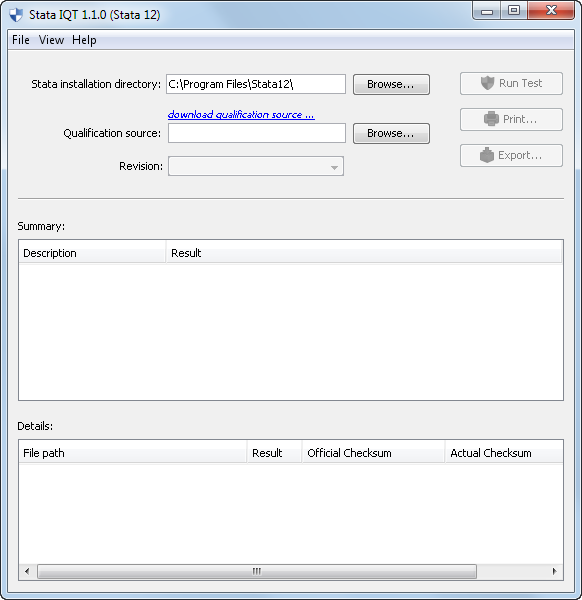 Read more about the Installation Qualification Tool and download it here.
See New in Stata 14 for more about what was added in Stata 14.