William Greene's Econometric Analysis, Eighth Edition has been the standard reference for econometrics among economists, political scientists, and other social scientists for almost thirty years. As of 2016, the book had been cited more than 60,000 times; in 2014, it was part of Google Scholar's list of 100 most cited works over all fields and for all time. The newly released eighth edition is certain to continue that tradition.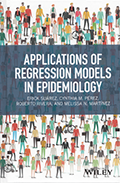 Erick Suárez, Cynthia Pérez, Roberto Rivera, and Melissa Martínez's Applications of Regression Models in Epidemiology analyzes the main statistical tools to analyze data from epidemiologic designs, with emphasis in the analytical foundations. The book covers, among other topics, linear, logistic, and Poisson regression, generalized linear models, and hypothesis testing and shows examples where these techniques are applied using Stata.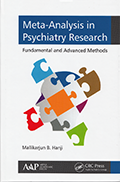 Mallikarjun Hanji's Meta-Analysis in Psychiatry Research: Fundamental and Advanced Methods is a valuable resource for anybody interested in meta analysis. Most of the book is organized in small sub-sections in which the reader can easily find the information for each stage of the research.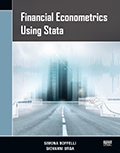 Simona Boffelli and Giovanni Urga's Financial Econometrics Using Stata provides an excellent introduction to time-series analysis and how to do it in Stata for financial economists. Aimed at researchers, graduate students, and industry practitioners, this book introduces readers to widely used methods, shows them how to perform these methods in Stata, and illustrates how to interpret the results.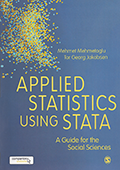 Mehmet Mehmetoglu and Tor Georg Jakobsen's Applied Statistics Using Stata: A Guide for the Social Sciences provides an introduction to using Stata for applied statistics. Graduate students from the social sciences, as well as anyone new to quantitative research using Stata, can benefit from this guide.