2007 West Coast Stata Users Group meeting
Dates:
Thursday, October 25, and Friday, October 26, 2007
Venue:
Marina del Rey Hotel
13534 Bali Way
Marina del Rey, CA 90292
Price:

Price
Student price
Day 1: Users Group meeting
$85
$35
Day 2: Invited presentations
$95
$35
Both days: Users Group meeting and
invited presentations
$150
$50
Day 1: Optional dinner at C & O Cucina (Italian)
$35
$35
Register now
(Deadline: October 10, 2007)
Announcement and call for presentations
The first West Coast (of the United States) Stata Users Group meeting will be held October 25 and 26, 2007, at Marina del Rey Hotel, located 10 minutes from Los Angeles International Airport at water's edge.
Stata Users Group meetings started in Britain in 1995 and have spread to Italy, Sweden, Germany, The Netherlands, Spain, Australia, and the East Coast. Talks are intended to be accessible to a general audience with mixed levels of expertise in Stata and statistics. Stata developers will also attend, both to present new Stata features and to take notes during the popular "Wishes and grumbles" session. We hope you will consider joining the meeting as a presenter or an attendee.
Submission information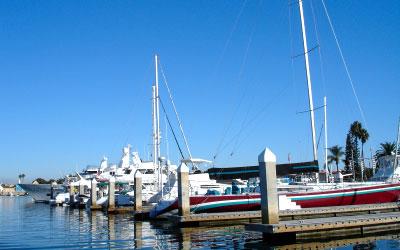 We encourage submission on any topic to do with the use of Stata in research, teaching, or any other field such as the following:
Using Stata for modeling and analysis
User-written Stata programs
Case studies of research or teaching using Stata
Using Stata to import and manage data
Teaching Stata
Teaching statistics with Stata
Surveys or critiques of Stata facilities in specific fields
Software comparisons
Please indicate whether you wish to give a
10-minute talk (followed by a 5-minute discussion),
20-minute talk (followed by a 10-minute discussion), or
45-minute review or tutorial (followed by a 10-minute discussion).
Please submit an abstract and contact information (name, affiliation, postal address, email address, and fax and phone numbers) online at http://repec.org/wcsug2007/submission.php by September 14, 2007. The abstract should be no longer than 200 words. You should also indicate the length of presentation you have in mind. Members of the scientific organizing committee will review abstracts. Conference fees will be waived for presenters.
Presenters will be asked to provide materials related to their talk (slides and programs/datasets, where applicable) in electronic form, preferably before the meetings, to the organizing committee, so that they may be posted on our website and in the Stata Users Group RePEc archive.
Registration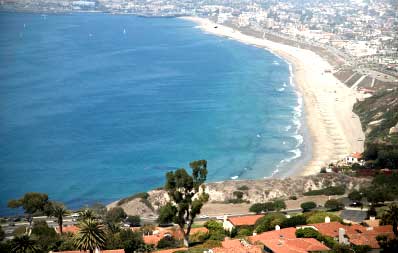 Click here to register. The registration deadline is October 10, 2007.
Accommodations
A block of rooms has been reserved for StataCorp at the Marina del Rey Hotel for October 23–26, 2007. The discounted group rate is $135.00 per night. Tax is an additional 13%.
To reserve a room, call or email the Marina del Rey Hotel. Please refer to the StataCorp 2007 West Coast Stata Users Group meeting when making your reservation.
Hotel details:
Marina del Rey Hotel
13534 Bali Way, Marina del Rey, CA 90292
Main phone number: 800-882-4000 or 310-301-1000
Fax number: 310-301-8167
Email: reservations@marinadelreyhotel.com
Website: www.marinadelreyhotel.com
Check in time: 3:00 PM
Check out time: 12:00 PM
General hotel parking: free; valet/overflow parking: $5.00
Special needs:
If you have any special needs (vegetarian, handicapped, etc.), please contact Chris Farrar, cfarrar@stata.com, or Gretchen Farrar, gfarrar@stata.com.
Scientific Organizers
Logistics organizers
To view proceedings from previous Stata Users Group meetings, see
http://www.stata.com/meeting/proceedings.html.