2014 UK Stata Users Group meeting
Dates:
September 11–12, 2014
Venue:
Cass Business School
106 Bunhill Row
London EC1Y 8TZ
UK


(Just off Finsbury Square in the city of London)

Cost:
Both days: £96 regular; £66 students
Single day: £66 regular; £48 students


Prices include VAT.

Submission deadline:
May 31, 2014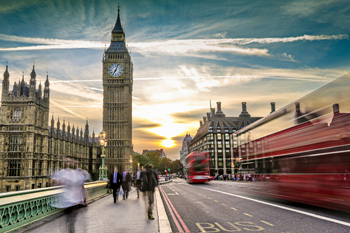 Big Ben in London
The 2014 UK Stata Users Group meeting is a two-day international conference where the use of Stata is discussed across a wide-ranging breadth of fields and environments. Established in 1995, the UK meeting is the longest-running series of Stata Users Group meetings. The meeting is open to everyone. In past years, participants have traveled from around the world to attend the event. Representatives from StataCorp will also be in attendance.
Call for presentations
If you are interested in giving a presentation, this is now a formal call for submissions. Please contact the scientific organizers as soon as possible and, in any event, before May 31.
Submissions should include the name and affiliation of the author, a title, and an informative abstract.
Please indicate whether you wish to give
a 20-minute talk (followed by a 10-minute discussion);
a 10-minute talk (5-minute discussion); or
a longer review or tutorial (about an hour).
Presentation topics might include
discussion of user-written Stata programs;
discussions of problems of using or programming Stata in statistical analysis, data management, or graphics; or
surveys or critiques of Stata facilities in specific fields.
The meeting will include the usual "Wishes and grumbles" session, at which you may air your thoughts to Stata developers, and (for an additional cost) the option of an informal meal at a London restaurant on Thursday evening.
Registration
Registration is closed.
Timberlake Consultants, as logistics organizer, generously sponsors registration fee waivers for presentations (one fee waiver per presentation, regardless of number of authors involved). Presenters need to register.
Visitors to London might like to know that by British standards, September is usually relatively dry and warm.
Organizers
Scientific organizers
Logistics organizer
View the proceedings of previous Stata Users Group meetings.