2013 Nordic and Baltic Stata Users Group meeting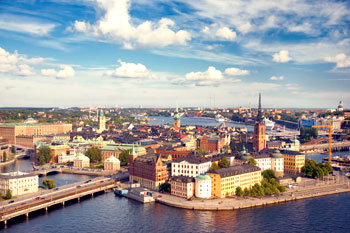 Panorama of Stockholm, Sweden
Save the date!
The 2013 Nordic and Baltic Stata Users Group meeting will be held at the Nobel Forum at Karolinska Institutet on Friday, September 27. The meeting is open to everyone, and StataCorp will be represented. If you are interested in giving a presentation, contact the scientific organizers. Check this website often for additional meeting information as it becomes available.
Organizers
Scientific committee:
Nicola Orsini
Karolinska Institutet
(nicola.orsini@ki.se)
Matteo Bottai
Karolinska Institutet
(matteo.bottai@ki.se)
Peter Hedström
Metrika Consulting
(hedstrom@metrika.se)
Logistics organizers
Metrika is the distributor of Stata in the Nordic and Baltic regions. For further information, contact Metrika at metrika@metrika.se.
View the proceedings of previous Stata Users Group meetings.