2013 Nordic and Baltic Stata Users Group meeting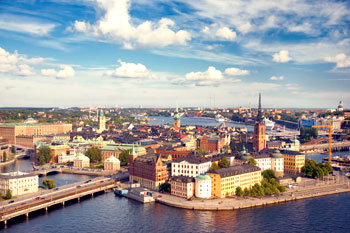 Panorama of Stockholm, Sweden
Announcement and call for presentations
The 2013 Nordic and Baltic Stata Users Group meeting will be held at the Nobel Forum at Karolinska Institutet on Friday, September 27. The meeting is open to everyone interested in the use or development of Stata. StataCorp will be represented, and there will be the usual "Wishes and grumbles" session at which you may air your thoughts to Stata developers. Attending from StataCorp are David M. Drukker, Director of Econometrics, and Bill Rising, Director of Educational Services.
Submission guidelines
Please email your abstract to Nicola Orsini by July 31, 2013, if you are interested in giving a presentation. Indicate whether you want to give
a 20-minute talk (followed by a 10-minute discussion);
a 10-minute talk (followed by a 5-minute discussion); or
some other kind of presentation.
Presentations could focus on any topic of interest, including but not limited to
using Stata for modeling and analysis,
user-written Stata programs,
using Stata to import and manage data,
using Stata for graphics,
teaching Stata,
teaching statistics with Stata, or
software comparisons.
The meeting is intended for general Stata users, and no special statistical background is required of presenters or attendees. The scientific organizers look forward to hearing from you.
Registration
To register for the meeting, please send an email to sug@metrika.se containing your name, affiliation, and contact details.
Organizers
Scientific committee:
Nicola Orsini
Karolinska Institutet
Matteo Bottai
Karolinska Institutet
Peter Hedström
Institute for Futures Studies, Stockholm

Logistics organizers
The meeting is jointly organized by the Unit of Biostatistics, Institute of Environmental Medicine, Karolinska Institutet and Metrika Consulting.
Metrika is the distributor of Stata in the Nordic and Baltic regions. For further information, contact Metrika.
View the proceedings of previous Stata Users Group meetings.