2013 Mexican Stata Users Group meeting
Date:

May 3, 2013
Venue:
Centro de Investigación y Docencia Económicas, CIDE
Carretera México-Toluca 3655
México, D.F.
Cost:
Professional: 1,740 pesos, VAT included
Student: 580 pesos, VAT included


Register now
Organized by MultiON Consulting SA de CV, distributor of Stata for Mexico and Central America, and the Centro de Investigación y Docencia Económicas (CIDE), the 2013 Mexican Stata Users Group meeting will be held on May 3, 2013, at CIDE, in Mexico City. The meeting is open to all interested. StataCorp will be represented.
Christopher F. Baum (Boston College) is attending the meeting as international guest speaker. He is author of the books An Introduction to Stata Programming and An Introduction to Modern Econometrics Using Stata and has authored over 50 papers in highly regarded journals, including Computational Economics, Journal of Banking and Finance, Journal of Economic Dynamics and Control, Journal of Economic Surveys, Journal of International Money and Finance, Journal of Money, Credit and Banking, and Oxford Economic Papers.
The Mexican Stata Users Group meeting is a one-day international conference about the use of Stata in a wide breadth of fields and environments, mixing theory and practice. The bulk of the conference is made up of selected submitted presentations. Together with the keynote address, these sessions provide fertile ground for learning about statistics and Stata.
The meeting will include the usual "wishes and grumbles" session, at which you may air your thoughts to Stata developers.
Presentations may be given in English or in Spanish, depending upon the preference of the speaker.
Program
8:30–9:00
Registration
9:00–9:15
Welcome
9:15–9:35

Luis Huesca Reynoso

Centro de Investigación en Alimentación y Desarrollo (CIAD)

9:35–9:55

Carlo Alcaraz

Banco de México

9:55–10:15

Angel Calderón-Madrid

Carlos Chiapa-Labastida

Alberto Aguilar López

COLMEX

10:15–10:35

Rodrigo Taborda

Universidad del Rosario

10:35–10:55

Eduardo Ortiz-Panozo

INSP

10:55–11:15
Break
11:15–12:00

Gustavo A. Sánchez

StataCorp

12:00–12:20

Miguel Angel Ramirez

UNAM

12:20–12:40

C. Alberto Dorantes

Tecnológico de Monterrey, EGA, Campus Querétaro

12:40–1:40
Lunch
1:40–2:55

Christopher F. Baum

Boston College and DIW, Berlin

2:55–3:10
Break
3:10–4:10
New from Stata Press: Aplicaciones en Economía y Ciencias Sociales con Stata
3:10–3:25

Editor's comments

Alfonso Mendoza

UPAEP

3:25–3:40

Gustavo A. Sánchez

StataCorp

3:40–3:55

Alejandro López-Feldman

CIDE

3:55–4:10

Alfonso Miranda

CIDE

4:10–4:25
Break
4:25–5:10

Enrique Pinzon

StataCorp

5:10–5:30

Ignacio Ibarra López

UPAEP and BUAP

5:30–5:50

Enrique Minor-Campa

Rodrígo Aranda-Balcázar

David Rojas-Rosey¡

Martí Lima

CONEVAL

5:50–6:30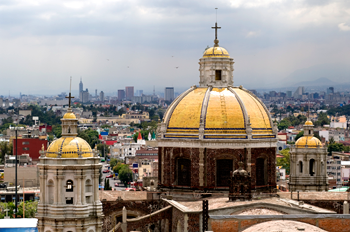 Guadalupe Basilica in Mexico City
Registration
MultiON Consulting generously sponsors registration fee waivers for presentations (one fee waiver per presentation, regardless of the number of authors).
Organizers
Scientific committee:
Alejandro López-Feldman (co-chair)
Centro de Investigación y Docencia Económicas, CIDE
(alejandro.lopez@cide.edu)
Alfonso Miranda (co-chair)
Centro de Investigación y Docencia Económicas, CIDE
(alfonso.miranda@cide.edu)
Logistics organizer:
MultiON Consulting SA de CV, distributor of Stata in Mexico and Central America
Victoria Leon
Email: vleon@multion.com.mx
Phone: +52 (55) 5559 4050 x 160