2009 Mexican Stata Users Group meeting
Registration information

Date:

Thursday, April 23, 2009
Venue:
Universidad Iberoamericana, Mexico City campus
Prolongación Paseo de la Reforma 880, Lomas de Santa Fe, México C.P. 01219, Distrito Federal, México
Cost:

| | Attendees | Students |
| --- | --- | --- |
| Before Feb. 28, 2009 | $900.00 pesos | $450.00 pesos |
| After Feb. 28, 2009 | $1,200.00 pesos | $600.00 pesos |

Register online
Program announcement
The first Mexican Stata Users Group meeting will be held in Mexico City at the Universidad Iberoamericana (www.uia.mx/). The meeting is open to all interested, either from Mexico or abroad.
StataCorp will be represented.
The meeting will include the usual "Wishes and grumbles" session where you may air your thoughts to Stata developers.
Program
Thursday, April 23

8:00 AM–8:55 AM
Registration
8:55 AM–9:00 AM
Welcome
9:00 AM–9:30 AM

Alejandro López Feldman

Economics Department, Universidad de Guanajuato

9:30 AM–10:00 AM

Héctor H. Sandoval, Rodrigo Aranda Balcazar, and Martín Lima

Consejo Nacional de Evaluación de la Política de Desarrollo Social

10:00 AM–10:30 AM

Armando Sánchez Vargas

Institute for Economic Research, UNAM

10:30 AM–11:00 AM
Coffee break
11:00 AM–12:00 PM

Sophia Rabe-Hesketh

University of California–Berkeley

12:00 PM–1:00 PM

Alfonso Miranda

Institute of Education, University of London

1:00 PM–2:00 PM
Lunch
2:00 PM–2:30 PM

Isaías H. Salgado Ugarte

FES Zaragoza, UNAM

2:30 PM–3:00 PM

Gustavo Sánchez Bizot

Senior Statistician, StataCorp

3:00 PM–3:30 PM

Daniel Broid

Secreataría de Hacienda y Crédito Público (SHCP)

3:30 PM–4:00 PM
Coffee break
4:00 PM–4:30 PM

Luis Huesca

Economics Department, CIAD

4:30 PM–5:00 PM

Juan Francisco Islas Aguirre

Economics Division, CIDE

5:00 PM–5:30 PM
Coffee break
5:30 PM–6:00 PM

Bill Rising

Director of Educational Services, StataCorp

6:00 PM–end of day

Report to users and "wishes and grumbles"

Bill Rising

Director of Educational Services, StataCorp
Click here for the Spanish version of this announcement on MultiON's website.
Language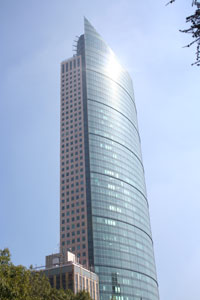 Torre Mayor in Mexico City
The meeting will be bilingual with no translations of any kind. Presentations can be delivered in either English or Spanish according to the preference of the presenter.
Registration
MultiON Consulting will generously sponsor registration fee waivers for talks (one fee waiver per talk, regardless of the number of authors involved).
Organizers
Scientific committee:
Alfonso Miranda
Institute of Education
University of London
A.Miranda@ioe.ac.uk
Isaías H. Salgado Ugarte
Facultad de Estudios Superiores Zaragoza
UNAM
isalgado@servidor.unam.mx
Logistics organizer:
MultiON Consulting is a certified distributor of Stata in Mexico. Visit the MultiON Consulting website at www.multion.com.mx.
Eder Gómez
Marketing
info@multion.com.mx
+52 (55) 55 59 40 50 Ext. 160
Call free only in Mexico
01800 MULTION