2015 Japanese Stata Users Group meeting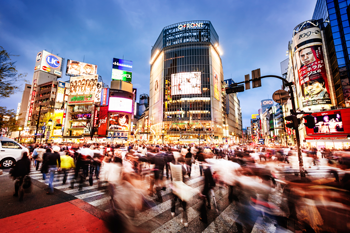 Shibuya Crossing In Tokyo, Japan
The 2015 Japanese Stata Users Group meeting will be held in Tokyo on August 28, 2015. This meeting will provide Stata users the opportunity to exchange ideas, experiences, and information on new applications of Stata. Anyone interested in using Stata is welcome. Representatives from StataCorp will also be in attendance.
The meeting will be conducted mostly in Japanese. In the afternoon, presentations will be held in two conference rooms.
David Drukker
StataCorp
Tishiyuki Matsuura
Keio University
Kazuyasu Sakamoto
Gunma University
Hisaki Kono
Kyoto University
Masako Oyama
Osaka University
Masayasu Kanno
Kanagawa University
Shinjiro Tominari
Kyoto University
Shoji Tokunaga
Kyushu University Hospital
Registration
Organizers
Scientific organizers
Yukinobu Kitamura
Institute of Economic Research, Hitotsubashi University
Logistics Organizer
LightStone Corp., the distributor of Stata in Japan.
For further information, contact sales@lightstone.co.jp.
View the proceedings of previous Stata Users Group meetings.