Date:
September 20, 2013
Venue:
Waseda University
Nihonbashi, Tokyo
Japan
Cost:
¥4,000 by June 30
¥5,000 after June 30
Preregistration is required.
Registration closed.
2013 Japanese Stata Users Group meeting
The first Japanese Stata Users Group meeting will be held at the Graduate School of Finance, Accounting, and Law at Waseda University on Friday, September 20, 2013. The meeting is open to everyone, and StataCorp will be represented. This meeting will provide Stata users from all disciplines the opportunity to exchange ideas, experiences, and information on new applications of Stata.
The meeting will be conducted mostly in Japanese.
Program
10:00–10:30
Registration
10:30–10:45
Opening statement
10:45–11:45

Bill Rising

StataCorp

11:45–12:00
Q&A
12:00–01:00
Lunch
1:00–1:30

Yukinobu Kitamura

Hitotsubashi University

1:30–2:00

Soichiro Moridaira

Waseda University

2:00–2:30

Itaru Ishiguro

Japan Women's University

2:30–3:00

Takahiro Higashi

National Cancer Center

3:00–3:30
Break
3:30–4:00

Osamu Takahashi

Center for Clinical Epidemiology

4:00–5:00

Report to users and Wishes and grumbles*

Bill Rising

StataCorp

5:00
Closing statement
*Presentation will be conducted in English.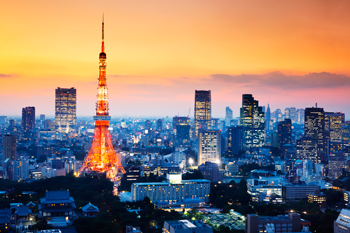 Tokyo Tower, Tokyo, Japan
Registration
Registration closed.
Organizers
LightStone Corporation is the distributor of Stata in Japan. For further information, contact Megumi Obuchi.
View the proceedings of previous Stata Users Group meetings.