2013 Indian Stata Users Group meeting
Date:
August 1
Venue:
Hotel Meluha Fern
Central Avenue
Hiranandani Gardens
Powai, Mumbai - 400 076
India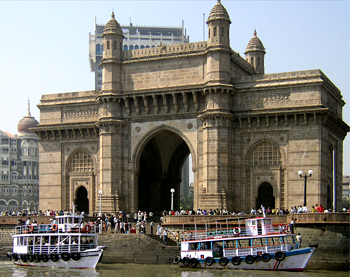 Gateway of India, Mumbai
Save the date!
The 2013 Indian Stata Users Group meeting will be held at the Hotel Meluha Fern in Mumbai on Thursday, August 1. This meeting will provide Stata users the opportunity to exchange ideas, experiences, and information on new applications of Stata. Anyone interested in using Stata is welcome. StataCorp will be represented. An optional workshop will take place after the meeting, on August 2–3. Check this website often for additional meeting information as it becomes available.
Logistics organizer
Systech Technocraft Services Pvt Ltd
Reseller of Stata in India.
View the proceedings of previous Stata Users Group meetings.