2014 German Stata Users Group meeting
Date:
June 13, 2014
Venue:
TBA
Hamburg, Germany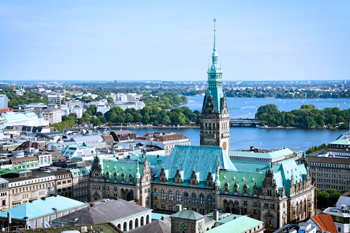 Town hall in Hamburg, Germany
Save the date!
The 2014 German Stata Users Group meeting will be held in Hamburg Friday, June 13. This meeting will provide Stata users the opportunity to exchange ideas, experiences, and information on new applications of Stata. Anyone interested in using Stata is welcome. StataCorp will be represented.
Check this website often for additional meeting information as it becomes available.
Logistics organizer
Dittrich & Partner Consulting GmbH (dpc.de), the distributor of Stata in several countries, including Germany, The Netherlands, Austria, Czech Republic, and Hungary.
View the proceedings of previous Stata Users Group meetings.