2008 Fall North American Users Group meeting in San Francisco
Registration information

Dates:
Thursday, November 13, and Friday, November 14, 2008
Venue:
The Handlery Union Square Hotel
351 Geary Street
San Francisco, CA 94102
Cost:

Price
Student price
Single day
$95
$40
Both days
$160
$65
Optional dinner at R & G Lounge
$38
Register now
(Deadline: November 10, 2008)
Announcement and call for presentations
The 2008 Fall North American Stata Users Group meeting will be held November 13 and 14 at Handlery Union Square Hotel, located in downtown San Francisco.
Stata Users Group meetings started in Britain in 1995 and have been spreading to more and more countries, including Italy, Sweden, Germany, the Netherlands, Spain, Australia, Poland, and the United States. Talks are intended for a general audience with mixed levels of expertise in Stata and statistics.
The invited speakers are Christopher Baum (Department of Economics, Boston College), Colin Cameron (Department of Economics, UC–Davis), John Neuhaus (Department of Epidemiology and Biostatistics, UC–San Francisco), and Joe Schafer (Department of Statistics, Penn State). Stata developers will also attend the meeting, both to present and to take notes during the popular "wishes and grumbles" session. We hope you will consider joining us in November, as a presenter or an attendee.
Submission information
We encourage submissions on any topic highlighting the use of Stata in research, teaching, or any other field, such as the following topics: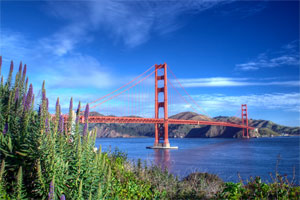 Using Stata for modeling and analysis
User-written Stata programs
Case studies of research or teaching using Stata
Using Stata to import and manage data
Teaching Stata
Teaching statistics with Stata
Surveys or critiques of Stata facilities in specific fields
Software comparisons
You may choose to give
a 10-minute talk (followed by a 5-minute discussion),
a 20-minute talk (followed by a 5-minute discussion), or
a 45-minute review or tutorial (followed by a 5-minute discussion).
Please submit an abstract and contact information (your name, affiliation, postal address, email address, and fax and phone numbers) online at http://repec.org/fnasug08/fnasug1.php by September 30, 2008. The abstract should be no longer than 200 words. Please also indicate how long your talk will be. Members of the scientific organizing committee will review abstracts. Conference fees will be waived for presenters.
Presenters will be asked to provide materials related to their talk (slides and programs/datasets, where applicable) in electronic form, preferably before the meeting, to the organizing committee, so that the materials can be posted on our website and in the Stata Users Group RePEc archive.
Accommodations
A block of rooms has been reserved for StataCorp at the Handlery Union Square Hotel for November 12–14, 2008. The discounted group rate is $135.00 per night; tax is an additional 14%.
The last day to reserve a room at the discounted rate is October 20, 2008.
To reserve a room, call or email the Handlery Union Square Hotel. Please refer to the StataCorp 2008 Fall North American Stata Users Group meeting when making your reservation.
Hotel details:
The Handlery Union Square Hotel
351 Geary Street
San Francisco, CA 94102
Phone: 415.781.7800
Fax: 415.781.0269
Web: http://www.handlery.com/sf/
Email: handlerysf@handlery.com
Check in is at 3 p.m. and check out is at noon. Parking is $38 per day with in/out privileges; however, the hotel is quite close to both BART and the cable cars.
Special needs:
If you have any special needs (vegetarian, handicapped, etc.), please contact Chris Farrar, cfarrar@stata.com, or Gretchen Farrar, gfarrar@stata.com.
Scientific Organizers
Logistics organizers
To view proceedings from previous Stata Users Group meetings, visit
http://www.stata.com/meeting/proceedings.html.